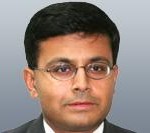 written by Shantanu Gosh
From custodian of corporate assets and financial information, the CFO's role has expanded to a bewildering degree, requiring organizations to reassess their entire approach to financial operations. The old silo mentality is outdated; organizations must develop a more efficient and effective financial operation that drives value across the enterprise. The CFO, being at the center of this process, is best able to drive the necessary changes to create such an interconnected enterprise. However, to be successful, the CFO must learn to leverage all of the tools, expertise, delivery models, and resources available both within the organization and externally, for no single executive has the time to personally research and oversee every aspect of such a transformation.
To help CFOs adapt and find ways to maximize the value of their organizations, Genpact recently began a series of monthly discussions in Business Finance Magazine on these topics. Written by experienced senior knowledge experts, these articles are based on our extensive experience in the F&A space as well as on our ongoing work with CFOs globally, helping them transform their processes and increase their organizations' revenue.
The first, "The CFO as a Business Partner," appeared in August, and discussed the changing role of the CFO in these challenging times as well as the keys to creating an interconnected enterprise. Progressive CFOs face challenges unique both to the position and in today's economy, making the knowledge of outside experts with a breadth of diverse experience a more critical resource than ever.
"Combating Profit Volatility in the 'New Normal'" appeared in September. In it, we looked at the "new normal" economy post-2008 and the need for CFOs to employ better, smarter tools for assessing and managing risk, minimizing profit volatility, and managing supply chains. These include end-to-end profit management programs that look across the entire organization from marketing to procurement to provide timely, accurate data and continuous feedback that facilitates informed decision-making.
In October, "The CFO's Role in Measuring and Enabling Sales and Marketing Effectiveness" provided CFOs with ways to break down the traditional adversarial relationship between Sales and Accounting and step into an expanded role that uses analytics to drive effectiveness across the organization. Better ways to analyze marketing spend can produce better, more targeted and successful campaigns, a win-win for the whole enterprise.
The November article, "5 Ways to Address New Challenges in Risk Management," looks at the new regulatory challenges facing financial institutions of all sizes and presents five best practices employed by successful CFOs for managing and minimizing organizational risk. Partnering with the Chief Risk Officer can create unique opportunities for addressing risk enterprise-wide as well as better spend on risk management initiatives.
The finance function is well suited to identifying key focus areas and metrics that impact performance in areas well beyond accounting, allowing the CFO to shape policies that will positively impact those metrics and drive greater effectiveness and value across the enterprise. Exactly how to achieve these things will be the focus of our continuing monthly discussions.
I look forward to sharing these discussions with you going forward and receiving your thoughts and commentary on the ideas presented. Our goal is to help you, the CFOs of today, help your organizations meet the challenges of tomorrow.
Shantanu Ghosh is Senior Vice President – Practices, Solutions and Transitions and is responsible for all Genpact Service Line Practice Development, Solutions and Transitions globally.