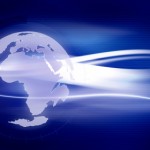 We're midway through 2020, and suffice to say, the year hasn't gotten off to a great start. But as we look ahead to the next two quarters, leaders across every sector know that while the immediate crises may have abated, the tough work remains to be done.
Now, leaders are not only tasked with trying to stabilize their operations and drive growth, but they also know that in whatever form they seek to rebuild their organization's culture, it must be with a committed effort toward diversity, inclusion and equality.
It shouldn't take social movements like #MeToo or #BlackLivesMatter to awaken a collective consciousness around long and justly held grievances or systemic biases, and reactionary responses or promises that pay lip service to the problem as opposed to doing the hard work to forge sustainable and systemic solutions don't help.
Let's face it: Despite millions of dollars and years of effort to address diversity and inclusion, most organizations haven't moved the dial far or fast enough. What's needed is a different approach. So, as we head back to the drawing board, we'd be well served to change course on a few fronts:
1.   Stop Framing The Issue As A Problem
For too long, we have framed the issue of diversity and inclusion as an intractable problem, debating whether quotas are right or targets are fair. Instead, we need to reframe it as a catalytic, powerful solution, focusing on the competitive advantage our organizations stand to gain if they were made up of truly diverse workforces.