As a part of our talent acquisition engagements, we ask our clients how they define "top talent" and how they would assess those traits in the interview process. Reflecting on the insightful comments we hear every day, we thought there would be great value in a new blog in which senior executives/thought leaders share their "Take on Talent."
This is the seventeenth in a series of blogs/interviews with senior executives who are thought leaders in the areas of Talent Acquisition, Career Development and Leadership who will share their perspectives on this ever present question.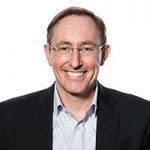 Paul is the President of Thirdbridge, a high growth, private equity backed disrupter in the research space. Third Bridge provides institutional investors like private equity firms, hedge funds and mutual funds with the information that they need to make better investments.
Before joining Third Bridge, Paul was President of Axiom Law, the leading disrupter in the corporate legal industry, where he scaled the business and oversaw a six-fold increase in size. He also held senior roles at American Express and BCG, and has a wealth of experience across the US, Asia and Europe.
Paul has a Masters of Business Administration from Melbourne Business School.
Find out more about Paul on LinkedIn."
Please share with us the top five characteristics (in priority order, first to fifth) of the most talented people you have encountered during your career, and your definition of each.
Competence-  Broadly defined vs.in a narrow technical sense. Another term I use is being a strong athlete..lots of horse power, agile, can solve problems, can think around corners.
Emotional maturity– Meaning brings a sense of perspective, thinks before reacting, can rise above the drama and not get flustered.
Self Awareness-Possibly a sub-bullet under emotional maturity, but so important. Someone who is not self-aware cannot 1) improve and 2) by authentic and therefore inspire follower-ship.
Curiosity- The engine of innovation, lack of curiosity = no innovation.
Selflessness – Defines success through the performance of others, promotes/recognizes others before self and understands that authority is earned versus bestowed.
How do you communicate these characteristics to your HR and senior management team?
Pretty simple, just like above. However these characteristics come to life in the dialogue surrounding talent assessment or performance management. So I ensure they are explicit characteristics we are testing for, which forces a discussion about them.
How do you handle the challenges to the exiting culture by the taklent you have brought in?
I believe culture is always evolving and I think new talent is very important to an organization in evolving the culture in helpful directions. For example, creating more  of a competitive edge, bringing more international perspectives, bringing more of a "sales" oriented culture. So I try to distinguish between friction due to the healthy evolution of the culture vs friction due to the transgression of really important behavioral values (eg. for me integrity, collaboration, transparency…). Instances of the former inspire a healthy organizational discussion about evolution and change. Instances of the latter require swift action to exit the individual.