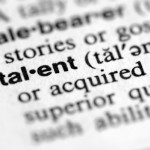 by Claudio Fernández-Aráoz
While the Covid-19 pandemic hits and reshapes companies, industries, national economies, and our society in previously unthinkable ways, business leaders need to think beyond survival to the opportunities this crisis might create, not only for their own organizations but the greater good. Chief among these is a chance to hire talented people at a time when they might have trouble finding or keeping jobs elsewhere.
According to The Economist, four-fifths of CEOs worry about skill shortages — up from half in 2012 — while outside hiring at the top reached record highs, causing business for large global search firms to increase by 9% to 15% last year.
Now, many companies are laying off workers and downsizing. Some sectors are collapsing. It seems an unprecedented number of people, around the world, from new graduates to seasoned veterans, will be looking for employment. At the same time, a major force that had been fueling the intensity of the war for talent — globalization — might recede. As companies revisit their international expansion strategies and cross-border business practices, workers are recalculating their personal purpose and individual and family priorities, with serious implications for their geographic and work preferences and travel habits. Continue reading →