On April 26, Integrated Search Solutions will be hosting our first webinar:
Shared Services: What's Next?
We have pulled together an expert panel from Alsbridge, Coke and Molson Coors to discuss the future steps that shared services will be taking to stay ahead of client demands.
Our panelists will include: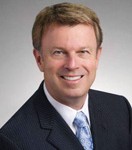 Ben Trowbridge, CEO of Alsbridge, Inc., an advisory sourcing and benchmarking venture recently named one of Inc. Magazine's 500 fastest growing companies in America. Mr. Trowbridge has brought together some of the leading figures in outsourcing, shared services, and offshoring to create a global presence in North America, Europe, and Asia Pacific.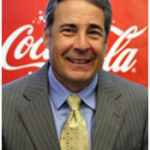 Bill Johnson,  Vice-President, Finance Shared Services for Coca-Cola Refreshments, a position he has held since October 2010.  Prior to his current role, Bill was Vice-President, Global Finance Shared Services for Coca-Cola Enterprises Inc, having responsibility for Finance and Accounting processing for North American and European activities.
Gary Walker,  Senior Director of Finance- Global Shared Services Molson Coors Brewing Company reporting to the Global Vice President Controller.  One of his primary functional responsibilities is to develop, direct, implement and coordinate relevant activities, processes and organization to manage the overall delivery of Global Finance Operations and Solutions shared services across the Molson Coors business.
The webinar will be from 11am Eastern till noon and our moderatore will be Joe Hogan, one of our newest associates.
If you have questions you would like addressed or topics of interest, please!!
Let me know, thanks!  Larry Janis e: janis@issg.net