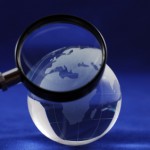 by Jamie Snowdon
Enterprise leaders are under increased pressure to pivot their businesses to meet the needs of consumers and ensure operations are agile enough to support these needs. Yet, the engine room of most organizations' services — global business services (GBS) — often struggles to do little more than apply cosmetic changes that fail to address the complex changes really needed, placing the future of many GBS leaders in jeopardy.
GBS must increasingly provide innovation and agility
Over the past couple of decades, GBS has been a key operational lever enterprises could use to balance efficiency, cost savings, and quality of internal services. However, organizations are increasingly expanding this remit to include a new dimension — a source of innovation and agility across the organization. We used this to change the old IT adage, "We offer three kinds of IT services: good, cheap, and fast. You can only have two."  We replaced "fast" with "innovative." You can have innovative and good, but it won't be cheap.
You can have good and cheap, but it won't be innovative.
You can have cheap and innovative, but it won't be good.
Crucially, the common GBS criticisms we hear are linked to innovation and agility—the very areas enterprises are looking to expand. Typically, these complaints stem from GBS' inability to: Continue reading →