As a part of our talent acquisition engagements, we ask our clients how they define "top talent" and how they would assess those traits in the interview process. Reflecting on the insightful comments we hear every day, we thought there would be great value in a new blog in which senior executives/thought leaders share their "Take on Talent."
This is the seventeenth in a series of blogs/interviews with senior executives who are thought leaders in the areas of Talent Acquisition, Career Development and Leadership who will share their perspectives on this ever present question.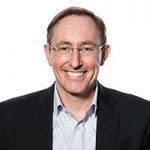 Paul is the President of Thirdbridge, a high growth, private equity backed disrupter in the research space. Third Bridge provides institutional investors like private equity firms, hedge funds and mutual funds with the information that they need to make better investments.
Before joining Third Bridge, Paul was President of Axiom Law, the leading disrupter in the corporate legal industry, where he scaled the business and oversaw a six-fold increase in size. He also held senior roles at American Express and BCG, and has a wealth of experience across the US, Asia and Europe.
Paul has a Masters of Business Administration from Melbourne Business School.
Find out more about Paul on LinkedIn." Continue reading →