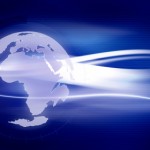 With the pandemic, the traditional face-to-face interview was suddenly replaced with video conferencing using tools such as Zoom, Skype and Go-to Meeting– leaving many in the interview space scrambling to figure out how to best assess candidates in an entirely new way.
Since everyone is adapting and learning in real time, we thought it would be helpful to crowd source ideas for improvement from our network of professionals. We can all benefit from understanding the challenges you have faced and the actions you have taken to foster improvement around interviewing.
Below are questions to consider. Please feel free to choose from them and/or contribute your own thoughts and insights.
For Hiring Managers
What steps have you taken to transition interviewing to a virtual environment?
What have you done to set the stage for professionalism in a virtual interview?
How have you conveyed the company culture when candidates don't have the opportunity to see your office and meet your team?
How have you made it comfortable for candidates to be their best selves virtually, especially if they are unfamiliar with your conferencing tool of choice?
What have you learned by doing virtual interviews? What tips can you offer?
For Candidates
What steps have you taken to understand the company that you didn't need to do for a face-to-face interview?
What tips on dressing can you offer to ensure you and your environment reflects a professional image?
What have you learned by doing virtual interviews? What tips can you offer?
Many thanks in advance for your contributions and please let us know if you would or would not like us to use your name in our published report.
Thank you in advance for your time and contribution to our blog. We will send you a link when we have compiled the results.
Please email us:
Larry Janis janis@issg.net
Jeff Bruckner bruckner@issg.net
Integrated Search Solutions Group