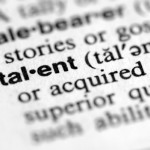 The Analytics Generative AI Competency Leader will be responsible for driving the growth and success of our practice focused on generative artificial intelligence (AI). This role requires a combination of technical expertise, industry knowledge, and leadership abilities to deliver innovative generative AI solutions to our clients. The Practice Leader will collaborate closely with cross-functional teams to develop and execute strategies that leverage generative AI techniques across various domains.
Key Responsibilities:
Practice Development: Develop and implement a comprehensive growth strategy for the generative AI practice, aligned with the company's overall business objectives. Identify new business opportunities and cultivate relationships with key stakeholders interested in generative AI solutions.
Develop AI Strategy & offerings: Collaborate with clients to define their AI vision and goals. Design customized AI strategies & offerings aligned with their business objectives, industry trends, and technological advancements.
Lead Implementation of AI Solutions: Lead the implementation of AI solutions by working closely with cross-functional teams. Define project scopes, timelines, and deliverables. Ensure seamless integration of AI technologies into existing systems and processes.
Provide Expert Guidance: Act as a trusted advisor to senior executives and stakeholders, offering expert guidance on AI-related decisions. Educate and raise awareness about AI best practices, potential risks, and ethical considerations.
Lead AI Transformation: Drive AI transformation initiatives, including change management, training programs, and cultural shifts. Foster a data-driven mindset within organizations and promote the adoption of AI across various departments.
Stay Current with AI Developments: Continuously research and evaluate emerging AI technologies, frameworks, and methodologies. Keep abreast of industry trends and advancements to provide up-to-date recommendations.
Collaborate with AI Specialists: Work closely with AI specialists, data scientists, engineers, and other relevant stakeholders to develop cutting-edge AI solutions. Foster a collaborative environment that encourages knowledge sharing and innovation.
If you might be interested or know someone who might be interested, please let me know!
Thank you in advance!
Sincerely,
Larry Janis I Managing Partner I Integrated Search Solutions Group
P-516-767-3030