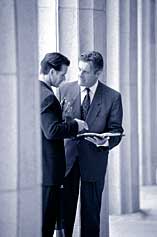 by Bruno Aziza
January is a month CIOs often use to look back on the past year to build plans for the next. 2020 was a year like no other, and when Data Executives reflect on the "tech-celeration" their company experienced, they could find it challenging to prioritize opportunities for 2021 and beyond.
There is a lot to look forward to in 2021:
CIO budgets are expected to rise by at least 4% this year according to SiliconAngle and Enterprise Technology Research (ETR).
Almost 92% of companies report that the pace of investment in Data and AI will continue to accelerate, and
This year is the "no turning back year" for Chief Data Officer (CDOs): 65% of companies now have one, according to the latest Big Data and AI Executive Survey.
Still, a lot needs to be solved: over 3/4 of executives admit they have not succeeded in building a data-driven organization and while investment in Big Data and AI remains high for 99% of them, results continue to lag.
In this post, I examine two phenomena that could make or break the future of CIOs. One is a favorable one. The other, a distracting one. I've labelled them the "Organizational Shuffle" and "VendorSpeak". Let's dive in!
The Organizational Shuffle
For as long as I've been in the Data, AI and Analytics space, the question of organizational efficiency for data teams has been a point of contention. Some companies prefer to apply a centralized model where one team acts as a "center of excellence" and assists business units with their analytics needs. The benefits of such an approach is based on the premise that, with centralized resources, technology and processes, organizations gain economies of scale and are better aligned with data that is sanctioned and governed through one place.
Others decentralize data work and enable their divisional heads to procure analytics software and infrastructure as well as hire analysts and scientists that report directly to them. This approach is based on the premise that business acumen and alignment is as valuable (if not more) as technical knowledge when it comes to helping organizations become more data-driven.
There are of course companies that have tried a mix of both by building centralized teams that provide "data as a service" and business analytics staff for "business specific" needs.
Regardless of your company's model, the question that seems to have not yet been resolved is that of reporting structure: should Data, AI and Analytics teams report under the "technical branch" (CIO/CTO), the "financial branch" (CFO) or some other business function?
The question was the subject of a recent LinkedIN survey which resulted in giving CFOs a very slim edge. If you read through the comments, you'll note that there is still no clear consensus: many suggested that Data, AI & Analytics teams should report into the CEO's office. Others feared that running such functions under CFOs could narrow its charter down to cost reduction rather than focus it on innovation.
?Should Analytics report to the CTO, CPO or CFO?!?
2021 might help CIOs resolve this issue. For many, 2020 "Tech-celeration" turned digital transformation into a "business imperative". For some, it became a "survival imperative". CIOs and their teams have been put in the "hot seat" to deliver on this. And the best ones will succeed and save their company.
It is not surprising then to read that, in Gartner's 2021 CIO Agenda Survey, the research firm suggests CIOs "seize this opportunity for Digital Business Acceleration". The bottom line is that, in 2021, CIOs have the opportunity to become "COOs by Proxy" and run their company-wide data-driven business transformations.
"VendorSpeak": Convergence, "Schmonvergence"?!
It is believed that the best breakthroughs occur after the worst years. Necessity is the mother of invention, they say.
One such breakthrough is the concept of "Convergence"; a phenomenon that refers to certain technology markets coming closer to each other. So close in fact, that they might overlap and become one.
The concept of "convergence" is not a new one. It traces back to the 90s and was perhaps most brilliantly described by Nicholas Negroponte, MIT Lab founder in his 1995 "Being Digital" book. Negroponte is the "father of all technology predictions".
The long and short of his thinking is that digitalization accelerates the convergence of technologies into fewer and fewer forms and devices for our convenience. If you're not convinced, look back at the last decade: our phones have become our watches, they've also become our TVs…and oh, also our phones.
The devices smart phones have replaced
This trend is widely observed in the enterprise space too: many have predicted the convergence of Artificial Intelligence and Business Intelligence for instance. Data Warehouses and Data Lakes have been predicted to collide as well. While there is a strong argument for common use cases across dissimilar technologies, CIOs need to beware of "VendorSpeak".
VendorSpeak is what happens when technology vendors paint technology trends as widely accepted realities in favor of the solution they have built. VendorSpeak is often not malicious. It stems from the desire technology founders have to apply the solution they have built to more and more contiguous issues.
I've been in the vendor space for many years and have witnessed this first hand. Think of "VendorSpeak" as "confirmation bias" for technologists.
This is how it goes: technologists build a solution to a problem they know well (or even better, have experienced first hand). Their product gets broad market acceptance: customers and partners extend its use. They get excited when they discover the many ways their invention is applied to. Their vision grows beyond what they build the original product for. Technologists, at that point, are tested to distinguish and effectively communicate the difference between their solutions' core use cases versus their corner cases.
When "corner cases" are positioned as "core use cases", technologists risk leading CIOs down the path of bad business shaping (and sometimes career changing) decisions.
What Does This Mean For CIOs?
The best remedy to this is what's called "Center of Design". For every vendor that comes through your doors in 2021, assess their offer by zeroing in on what "each product is best applied for". The best way to assess a solution's Center of Design is to align it to the "Big 3": users, data and processes.
Take the example of a data warehouse vs a data lake. What data is the solution best for? Structured or Unstructured Data? What user persona is it optimized for? Analysts or Data Scientists? What type of use case is it best suited for? Analysis or Modeling and Exploration?
If the vendor tells you that they have one tool that can "solve it all", watch out. Step back and ask: does your need fit in the area of overlap or will the proposed 'one-size-fits-all' approach be stretching your solution beyond its true center of design?
Where is the overlap between your datawarehouse and your data lake?
It might be easier to think through the difference between core and corner cases by going back to our smartphone example: the reason why smartphones were able to absorb the functions of so many devices is because they only covered narrow use cases: a clock only tells time, a wired phone can only make phone calls.
But there is a difference between collapsing a "feature" of something bigger and colliding overlapping markets into one because it fits VendorSpeak.
Compare a Tesla to a Jeep. They are both great cars. They can both transport goods, material and people. But which one would you take to an off road race?
The same applies for data warehouses and data lakes. Apply the solution by starting from its core use case, not its corner case. In other words, avoid taking the wrong car to the wrong race.
Source: forbes.com