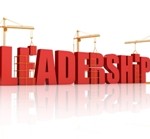 By Shannon Waller
Even a strong, skilled leader can send their team into a tailspin of self-doubt — and at worst, fear — just by being unaware of the emotion or lack of it writ large on their face. In the same way, a naturally serious or flat demeanor can wreak havoc on people's sense of safety and confidence.
A team member can immediately go into panicked guessing mode. "What could be wrong? Did I say something I shouldn't have? Is something bad happening to the company? What's going on here? Yikes!"
The Worst-Case Scenario
Have you ever walked out of your office after a particularly troubling conversation with a client, still replaying the conversation in your head and not been aware of anyone around you? You pass one of your team members in the hallway and don't even hear their cheery "Good morning!" You almost run into another colleague and barely utter an apology.
Because this is not how you usually treat people, and your team members don't have any context to understand the serious and distracted look on your face, not to mention why you're actually ignoring them, they immediately think that something is wrong and that it's going to affect them. (more…)