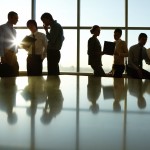 Last Sunday, comedian actress Julia Louis-Dreyfus, largely known for her work on Seinfeld and Veep, won the Mark Twain Prize, considered the highest honor in comedy. Louis-Dreyfus is the sixth woman to win the award in a male-dominated field. She is also 57, an age at which?especially in entertainment?many actresses are disqualified.
All the way back in the late 1980s, Julia Louis-Dreyfus was a casting afterthought. The Seinfeld executives decided last-minute that they needed a woman added to the cast. In popped Louis-Dreyfus, and as Jerry Seinfeld said to the New York Times, "I could not get enough of her . . . That whole time, nine years, I was not acting."
Louis-Dreyfus is gifted comedically. But it is perhaps her conduct that makes her a distinctly unique role model. In spite of the cattiness that can define the entertainment industry, Louis-Dreyfus has made it her business to be both authentic and kind. "Many of those who spoke talked about Louis-Dreyfus's kindness, [and] how constant and straightforward it was," as reported in the New York Times.
In one particularly telling incident, Friends' actress Lisa Kudrow and Louis-Dreyfus were both nominated for an Emmy. "After Louis-Dreyfus won . . . she sent Ms. Kudrow, a fellow nominee, flowers with a note attached: 'You were robbed. -Julia.'" Continue reading →