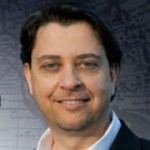 By Marcel Schwantes
If you think your boss is some freak of nature and you're the luckiest person alive, I'll break it to you gently: He or she is human and will make mistakes.
The great ones rise up from their errors by A) acknowledging they made a mistake and correcting a behavior (think humility), or B) acknowledging a blind spot that needs to be addressed, then doing something about it.
Lets dive into a few prevalent leadership mistakes that even the best and smartest leaders tend to make.
1. The mistake of not giving employees a listening ear.
I recently wrote about the powerful business practice of "stay interviews." Unlike the exit interview, this concept is predicated on listening to employees' feedback to get fresh insight into improving the work environment that will help retain those valued employees today–not after they have emotionally disconnected and turned in their resignations. Leaders who check hubris at the door and listen authentically in this manner build trust, but even the smartest of leaders have this blind spot where they don't leverage active listening skills to build and support culture. The message coming across to employees is that they're not seen as important and part of the family — a critical mistake even for the brightest leaders. Continue reading →