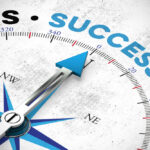 By Deborah Lovich, Sebastian Ullrich, Nick South, Ádám Kotsis, and Katie Lavoie
This is our second Future of Work—Global Employer Survey, which we conducted to better understand how employers are preparing for the changing workplace. The first survey was conducted in 2022.
Organizations have been focusing on new ways of working since the pandemic, and they have successfully instituted various tactical initiatives. But leaders are still struggling to implement the strategic and people-focused changes that would ready their workforce and enterprise for the future.
Given the fast-evolving workplace, organizations need to overcome the barriers to change and make their workplace more effective for their people. Investing in modifying employee behavior, improving the talent proposition, and supporting distributed teams are just a few ways that organizations can continue making strides and building a better workplace.
The State of the Workforce
To better understand organizations' efforts to adapt and the challenges they face, BCG surveyed executives worldwide about their views on the future of work. Across 12 dimensions in four categories, we asked executives which dimensions they consider most important and how prepared their company is on each. We then looked at the differences between organizations with mostly office-based workers and those with primarily frontline workers who need to be physically present for their jobs. (See "The Survey.")
THE SURVEY
Two findings, in particular, stand out. Employers are not as prepared as they want to be in developing generative leaders—the type of leaders who inspire employees and create an environment in which they can do their best work. And they are failing to provide continuous learning opportunities—those that incorporate upskilling and reskilling into employees' work every day.
Additional highlights from our findings include the following:
Attracting and retaining employees are among the top motivators for organizations of all types to support workplace initiatives. Leaders consider these reasons even more important than improving productivity, keeping up with competitors, and increasing cost effectiveness.
Organizational leaders are relatively satisfied with the recent improvements they have made in their employee value proposition.
Companies with primarily office-based workers tend to lag organizations with predominantly frontline employees in creating a purpose-driven culture.
Companies with predominately frontline workers aren't meeting their goals to become adaptive organizations or to implement new and diverse talent models.
Encouraging employees to return to the office is the biggest challenge for organizations with mostly office-based workers. These businesses are using social events, flexible hours, and perks such as free food and drinks to entice people to come back.
Finding and retaining enough workers are the greatest challenges for employers with a predominantly frontline workforce. About 40% of these organizations have increased the flexibility they offer frontline workers, and another 28% plan to do so in the coming year. The vast majority (79%) also say that improving frontline-manager development is a top priority in the short term.
CEOs continue to supplant chief human resource officers (CHROs) as the primary drivers of initiatives related to future work models, an indicator that talent management and the effectiveness of work models have become integral to organizations' broader strategic plans.
The slideshow offers further insights into the current state of workforce readiness, including the other motivators that are compelling companies to make changes, the key gaps in future readiness by industry, and the incentives that employers of office-based and frontline workers are offering to find, retain, and engage people.
Given the tremendous disruption to traditional ways of working that arrived with the pandemic and the speed with which generative AI is transforming the day-to-day reality of work, leaders must urgently consider how to make work function more effectively for their organization and their people. Taking steps to implement the right work-related initiatives can help address the obstacles that may be blocking progress.
Invest in changing employee behavior. Many companies spend hundreds of millions of dollars upgrading their technology. But when they need to change how people work, they may issue a memo or create a new policy. If only it were that simple to alter behaviors. In fact, changing behaviors is arguably the harder of the two undertakings. People do not typically think and act in a linear manner or react to prompts in the way that a software application would.
Bringing about real behavioral change requires significant investment in developing new and upgraded capabilities. Such investments would, for example, fund communications to articulate the required changes and embed new behaviors into upgraded operating models, people processes, and tools. Some of these investments could be to bring continuous learning into people's daily work and to offer leadership coaching.
Improve the talent proposition. C-suite executives in our survey identified attracting and retaining talent as among their top motivators for investing in initiatives that make work more effective. They chose these factors despite the arrival of generative AI and their awareness of its potential risks and opportunities. Talent issues even trump concerns about competitiveness.
To address talent issues, organizations are offering more flexibility in where and when people can work, compared with what they have offered in the past. Next, companies need to approach their employees much like they approach their customers: by digging into what people want and need and crafting employee value propositions that satisfy both.
Companies need to dig into what people want and need and craft employee value propositions that satisfy both.
Leaders also need employee value propositions that are based on characteristics common to particular groups of workers and also personalized to individuals. Design thinking is a powerful approach that leaders can use to rethink how work functions. Design thinking uses research, synthesis, and ideation to generate a broad set of ideas and then narrows them down—in this case, to value propositions that are better for workers.
Start supporting distributed teams. Companies are asking the wrong question if they are only asking about how to get office-based workers back to the office more days a week. Instead, they should be asking how to help their distributed workforce collaborate more effectively.
Nearly all companies that are pushing for a greater presence in the workplace recognize the value of maintaining some level of flexibility. But the bigger issue is creating an environment that increases productivity and even sparks joy. "We do not motivate colleagues to come back to the office," one executive told us. "We encourage teams to identify the way to collaborate that best fits their team."
Organizations can help their teams by building managerial capabilities at all levels. The goal should be to develop generative leaders who can coach, challenge, and support their teams in daily interactions. In addition, these leaders should help employees expand their existing capabilities by exploring internal opportunities, such as a temporary or permanent reassignment, a transfer to another part of the organization, or rotations through multiple roles. Leaders could also pair people who need to learn a skill with more experienced colleagues.
Make frontline workers happy. Eight of the top ten factors that cause frontline workers to quit their jobs involve emotional needs rather than functional ones, underscoring how important it is for employers to understand and attempt to meet those needs. Yet many organizations do not prioritize or even consider meeting such needs. Those views are short-sighted, given that frontline workers make up an estimated 70% to 80% of the global workforce and that companies are still contending with significant frontline worker shortages.
Eight of the top ten factors that cause frontline workers to quit involve emotional needs.
One way that organizations could improve the frontline worker experience and retain more employees is by increasing their shift schedule options and letting them choose which shift works best for them. In addition, employers could give frontline leaders more training and tools to inspire, coach, and connect with their teams.
Get the CEO to lead from the front. Survey respondents noted that when CEOs lead work initiatives, they tend to focus on activities that they see as setting up their organization for the future. All too often, they leave important people-related topics to their CHROs to resolve—without offering much engagement or support. CHROs could use the survey findings to convince the CEO and the rest of the leadership team to engage, invest, and drive the effort to build a better workplace.
CEOs and other business leaders have not gotten as far as they would like in helping their people work in new and more effective ways. But leaders who can get past the obstacles and improve the work environment can hire, retain, and upskill workers more effectively—and gain a significant talent advantage.
The authors would like to thank Zsanett Domian and our former colleague Bence Paulik for their contributions to this article.
Source: bcg.com