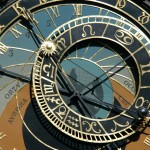 By Sarah K. White
The COVID-19 pandemic has not only shaken up business as usual, sending large portions of the workforce to work from home, it's also pushed companies to hire from home. Recruiters and hiring managers are now faced with the task of vetting candidates remotely, a challenging prospect for many organizations and roles, especially for technical interviews or for establishing a culture fit. While there are obstacles to this "new normal," some companies have found positives in the new hiring process.
If your company is one of the many that will be hiring virtually, even temporarily, moving forward, here are six tips to help smooth the transition and ensure a strong candidate fit.
Bring structure to the process
Jocelyn Lai, director of talent acquisition at Duolingo, says her team had just 24 hours to completely revolutionize the company's hiring process after the COVID-19 lock downs went into effect. Part of that included building out a structured process for recruiters and candidates to follow while the company continued to ramp up hiring.
Lai recommends establishing a quick guide for instructing candidates on how to run through their video and sound equipment ahead of time in case there are any compatibility issues and to give them a general sense of what to expect. The same goes for your recruiters, she says. Make sure everyone is using the same video conferencing software, that they have all the resources for quality video calls and that they are trained on any software or services you may use to conduct any technical interviews.
Bringing structure to the process not only helps your recruiters be effective, but it also alleviates potential added stress on candidates. Candidates may feel more anxious or stressed about a virtual interview, especially if they are new to the process. By "over communicating" with candidates, you can help them feel at ease, which will help avoid any potential performance issues during the interview, Lai says.
Re imagine the technical interview
Technical interviews can pose a unique challenge during the virtual hiring process. Engineers who are used to using physical white boards for technical interviews may have to embrace Google Docs or a third-party service such as HackerRank or CodeSignal. It's important to take into account any potential limitations of your setup — and to consider giving candidates a chance for a do-over if they're new to virtual technical interviews. Let candidates know in advance how you plan to conduct technical interviews — again, communication is key in helping ease anxiety and to get the best out of your candidate.
Embrace a new pace
While the current situation isn't ideal, plenty of companies are finding positives in this new employment landscape. Orkideh Shahidi, vice president of people operations at SADA Systems, says her team had already conducted some virtual interviews prior to the lock downs, but the company's recruitment process has now moved entirely online due to Covid-19.
One benefit Shahidi has noticed is that, with recruiters and candidates working from home, recruiters are no longer vying for meeting rooms or conference lines, and candidates also have more availability. More over, SADA hiring managers no longer have to wait weeks to schedule time to fly a candidate in for an in-person interview if they're in another state or country.
"Candidates don't need to rush to their cars to take a call and we don't have to wait for them to take a day off to fly over here. It makes the interview process and the hiring process a lot faster," says Shahidi.
Adjust your outlook on perks
Perks and benefits are big draws for tech candidates. Tech giants like Facebook, Microsoft and Google are well known for in-office perks such as unique working spaces, healthy snacks, free meals, on-site gyms and roof decks.
With new hires likely working from home for the foreseeable future, however, these perks are off the table, Lai says. If your organization leans on these perks to sway talent, you'll need to find other ways to get candidates engaged in your corporate culture.
"Once you remove the perks, there is nothing to stand on, so it's all about authenticity now. Now there's another bar that companies have to hit in terms of candidate experience and it's that authenticity piece because you have nothing to hide behind," says Lai.
Source: CIO Magazine