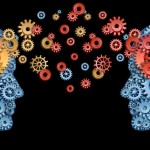 By Clint Boulton
From deliverable schedules to procurement windows, virtually every IT timeline has been compressed by the coronavirus crisis. Those three- to five-year horizons for digital transformations? They've shrunk to months thanks to the pandemic, say some CIOs and consultants.
As is often the case, the truth is more nuanced. Big Bang transformations have been streamlined — not sidelined — in favor of short-term priorities. Having stabilized email, boosted bandwidth and battle-tested VPNs to fulfill mandatory work-from-home policies, CIOs have set their sights on innovation. Companies such as Nationwide have digitized software development to accommodate employees working remotely and to serve customers without a hitch.
The new normal
Such is the new normal for most large companies, and IT "will be in the middle of that," according to Rick Pastore, senior research director of The Hackett Group. Mobile devices and software, cloud and other digital tools grant CIOs greater flexibility than they've had previously in supporting how and where employees work, Pastore says.
Moreover, objections to smart automation, machine learning, advanced analytics and other emerging technologies that require robust investments will "melt away" — if they haven't already, Pastore predicts. Many CIOs have created new analytics dashboards to chart productivity and have built bots to digitize manual tasks. Others have changed the way they meet with business peers during the pandemic, with a mind toward preserving that method in the future.
The pandemic's impact on spending presents perhaps the greatest unknown. The proportion of leaders who expect to increase their IT spending in the next year fell from 59 percent in December 2019 to 25 percent in April, according to IDG's COVID-19 Impact Study, which surveyed 414 IT execs, managers, and business professionals. Likewise, those who think they will decrease their spending rose from 7 percent to 39 percent.
For now, however, many companies have shifted to some form of lean startup mode, says Ari Libarikian, McKinsey senior partner and head of Leap, the consultancy's business-building practice. "Some companies are better prepared for this than others and some have a culture that doesn't lend itself to high metabolic rate of startup build."
A punch list for driving digital strategy
To help those feeling behind the curve, CIO.com polled IT and digital business experts to prepare the following quickstart guide on how to proceed and what to expect during the "next normal."
Manage expectations with your business peers. During any crisis, it's especially important to keep in close communications with your CFO and other key stakeholders. "IT needs to be a transparent partner," says Fred Brown, CTO of Virtual Procurement Services. At Nationwide, CIO Jim Fowler meets weekly with his C-suite peers to address any immediate needs. This keeps him close to the corporate vest — and helps him stay in lockstep with his peers as they prepare to return to the office.
Streamline that crisis management plan. Admit it: When COVID-19 struck some of you initially panicked because you hadn't touched your incident or crisis management plans in years. To safeguard the organization for the next crisis, whittle down that plan to a one-page pandemic playbook that can buttress the business. It should account for business continuity, as well as workplace reconfigurations to accommodate social distancing. Again, with all due respect to returning to office work.
"In the past, when you'd get through something, you want to continue to move on without looking back," Brown says. "We need to use what we're going through today to prepare ourselves because it will happen again. It's all 'insert crisis here.'"
Institute culture change, lean-startup style. Organizational inertia holding you back? Use the crisis to foster culture change that enables you to operate like a lean startup, Libarikian says. Deploy cross-functional, agile teams if you haven't already. Try pair programming, ethnographic research and other fresh approaches. "Every aspect of the business is getting turbo-charged in this new normal," Libarikian says.
Don't let the muddy middle meddle. One of the biggest challenges with fostering culture change are the layers of middle management that create friction between the rank-and-file and senior managers, says Scott Snyder, who heads the digital and innovation practice for Heidrick Consulting. Be wary of this. as it can stunt any digital operating model. "The biggest impediment is not the tools and tech, but the behaviors and people," Snyder says. "This is an enormous opportunity to remove friction points and a great time to raise everybody's game on the digital side."
Let customers be your guide. Consumer spending patterns are shifting online as they honor social distancing decrees. For example, consumers who preferred to try on apparel in stores are buying more goods online. In shorty, customers will look to conduct business more virtually than ever before. Track this evolution and operate nimbly to address those preferences. "Winners will meet expectations," Libarikian says.
Challenge assumptions. Try new things, even if they're counter-intuitive. There was time when people believed that privately-owned assets couldn't be publicly shared, says McKinsey partner Jason Bello. That changed in the wake of the 2008 financial crisis, as Uber, Airbnb and many other companies established the gig economy. Expect to see more assumptions overturned, as companies change service delivery models for the way goods are sold, Bello says.
Take the pulse of your department. Check in with team members regularly. Ask them what's working and what isn't working. Revise your new digital operating model accordingly, Libarikian says.
Insert yourself in the conversation. Circle back to what Brown advised earlier: Keep close with your executive peers and other key stakeholders. While you're putting out fires and instituting culture change and new processes, don't allow yourself to be left out of C-suite talks.
"If CIOs are not being asked to join the conversation, they need to insert themselves now more than ever," Brown says. "Considering what a tremendous positive impact IT can have, it's important to have that voice."
Source: CIO Magazine