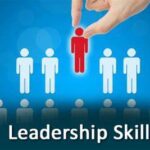 Senior Vice President, 
Healthcare Business Unit Leader
We are seeking an individual who has:
Experience building and leading a Healthcare BU (Payor/Provider/LS/Med Tech) …. Practice today is ~$20M and need to grow to over $100M in next couple of years
Strategy:  Evaluate and define "go to market" strategy
Team Build:  Evaluate and build team: Go to market / BD / Sales and Delivery
Organic and M&A:  Build via leveraging existing MSA's , capture new clients and identify / acquire "tuck in" acquisitions
Builder with strong sales orientation
Location:  East Coast (NJ preference)
If you are interested or know someone who might be interested, please let me know.
Thank you!
Larry Janis
Managing Partner I Integrated Search Solutions Group
P-516-767-3030