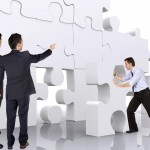 The chief strategy officer is responsible for the overall vision and mission of our client, conceptualizing and formulating strategic initiatives to further the mission, and ensuring the day-to-day activities . Reporting directly to the CEO, the Chief Strategy Officer (CSO) will work closely with the CEO, the Senior Leadership Team and the Board of Directors to develop the corporate strategy and guide the business through the strategic planning process. Primarily, the CSO will focus on building emerging business strategy with a 3-5 year perspective. Equally important, the CSO will devise a long-term (5-10+ years) strategy for a viable future, as well as sustaining the current core business in the short term (1-3 years).
Responsibilities

Leads the development of the strategic plan/framework for our client, and the detailed current year operating plan, while adhering to direction set by the CEO and Board of Directors. This includes formalizing and leading the strategic planning process with a focus on long term trends and outlook, near-term challenges and business priorities, and competitive intelligence.
Acts as a key advisor to the Chief Executive Officer on critical changes in the competitive landscape, global marketplace and external business environment.
Drives the execution of the strategy by working collaboratively with the other Executive Team members and ensuring that the strategy is communicated and easily understood by all throughout our client.
Ensures that strategic actions are completed at various levels to achieve desired results, leading our client's approach to measurement and evaluation with the creation of an organizational dashboard for impact and organizational effectiveness to measure performance and progress towards strategic goals.
Requirements
A minimum of 10 years' experience in strategic planning.
Seasoned professional, with a strong strategy orientation, who has previously held several business and operational roles in fast paced, complex environments. Work experience should include success in a period of growth and/or transition.
Must be willing to challenge the standard thinking with new ideas, new approaches, and new solutions.
Strong decision-making skills and the functional capabilities and leadership capacity to work and communicate effectively with people across the entire organization to see projects through from conceptualization to implementation. While strategic planning is a "must have" skill, executing that strategy is vital.
Exceptional creativity and problem-solving skills.
Experience in high quality service companies – i.e. Deloitte, Accenture, E&Y, PWC, McKinsey, Booze, Cap Gemini, or direct competitor experience – i.e. Genpact, WNS, CSC, Cognizant, HCL, Infosys, Sutherland Group, TCS, Wipro, etc…
Operational and / or P&L experience
Substantial working knowledge of management strategies, financial accounting, human resource planning, customer relations, and implementation of new technologies.
Professional / executive presence – an ability to bridge cultural boundaries and norms to overcome barriers and improve outcomes on a global and virtual stage, demonstrating courage, an approachable style, and inspiring confidence both verbally and in writing with the ability to translate and communicate complex topics in a variety of forums.
Ability to multitask with research projects, data analysis, coordination with the executive team, and acting as the public face of the company in the absence of the company's CEO.
Strong working knowledge of strategic frameworks to analyze problems and to guide and develop solutions.
Master's Degree or an equivalent combination of a Bachelors degree and experience.
Proven track record with strategy planning, development, and execution.
If you are interested or know someone who might be, please let me know
Sincerely,
Larry Janis
Managing Partner I Integrated Search Solutions Group
P-516-767-3030 I C-516-445-2377